Dit evenement is voorbij.
Celmaca trio
oktober 22 @ 20 h 30 min
15€ – 18€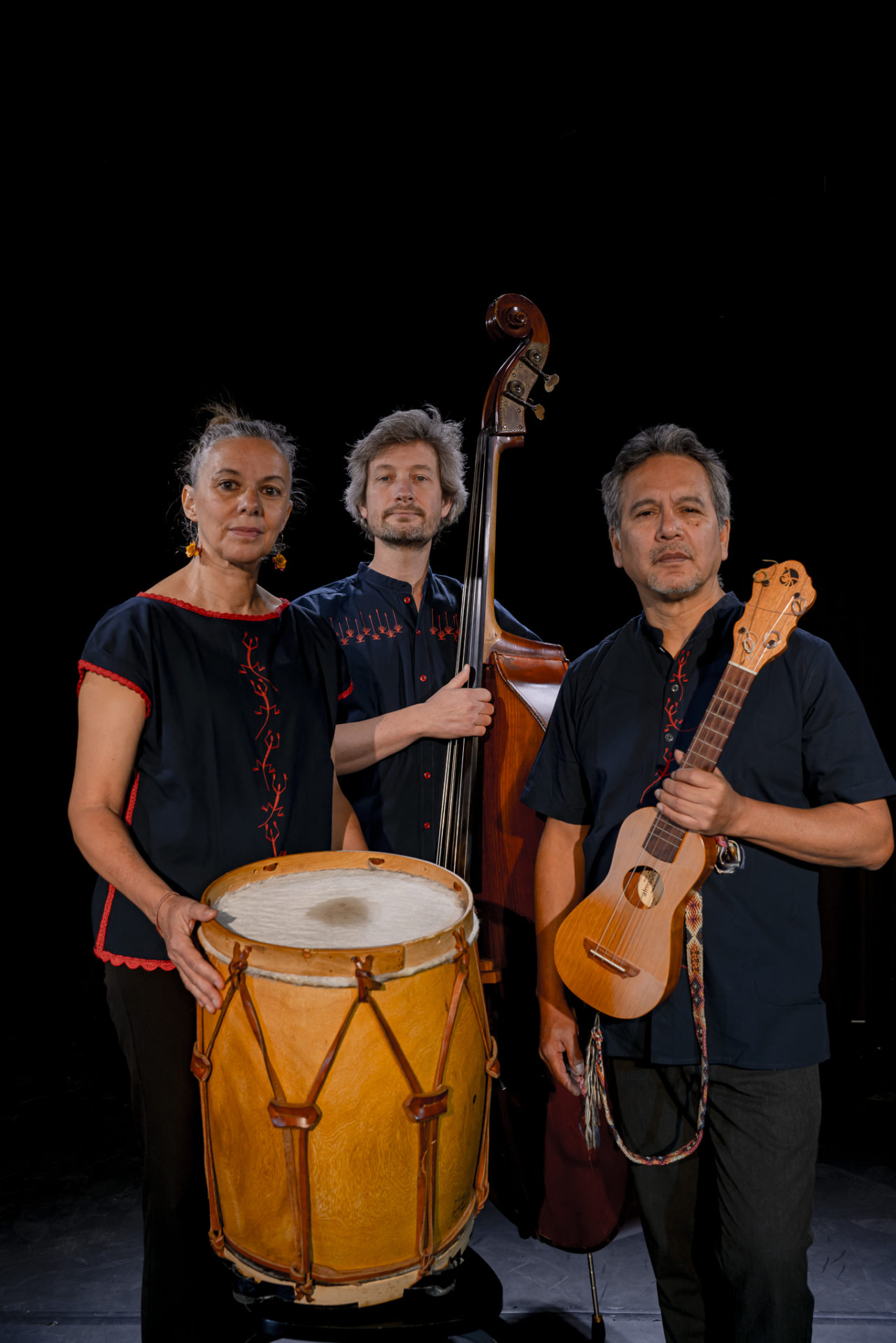 Osvaldo Hernandez Napoles (Composition, Kalimbas, vocals, Latin American strings),
Patricia Hernandez Van Cauwenberge (percussions, vocals),
Sébastien Taminiau (Violin, bass)
Celmaca "Cantos bebida y muerte" Celmaca's second album is inspired by the traditions and rituals of Latin America, in contrast to a world where the pace of change is faster than ever. This sung repertoire is accompanied by rhythms and string instruments which are rich in different timbres and strive to bring these age-old traditions to life. An invitation to celebrate!
VIDEO LINK : https://youtu.be/OVpwSjmgAcw
TICKET: 15€ Members – No Members  18€