Dit evenement is voorbij.
CHAÄR + Jazz Jam Session
september 5 @ 20 h 30 min
Gratis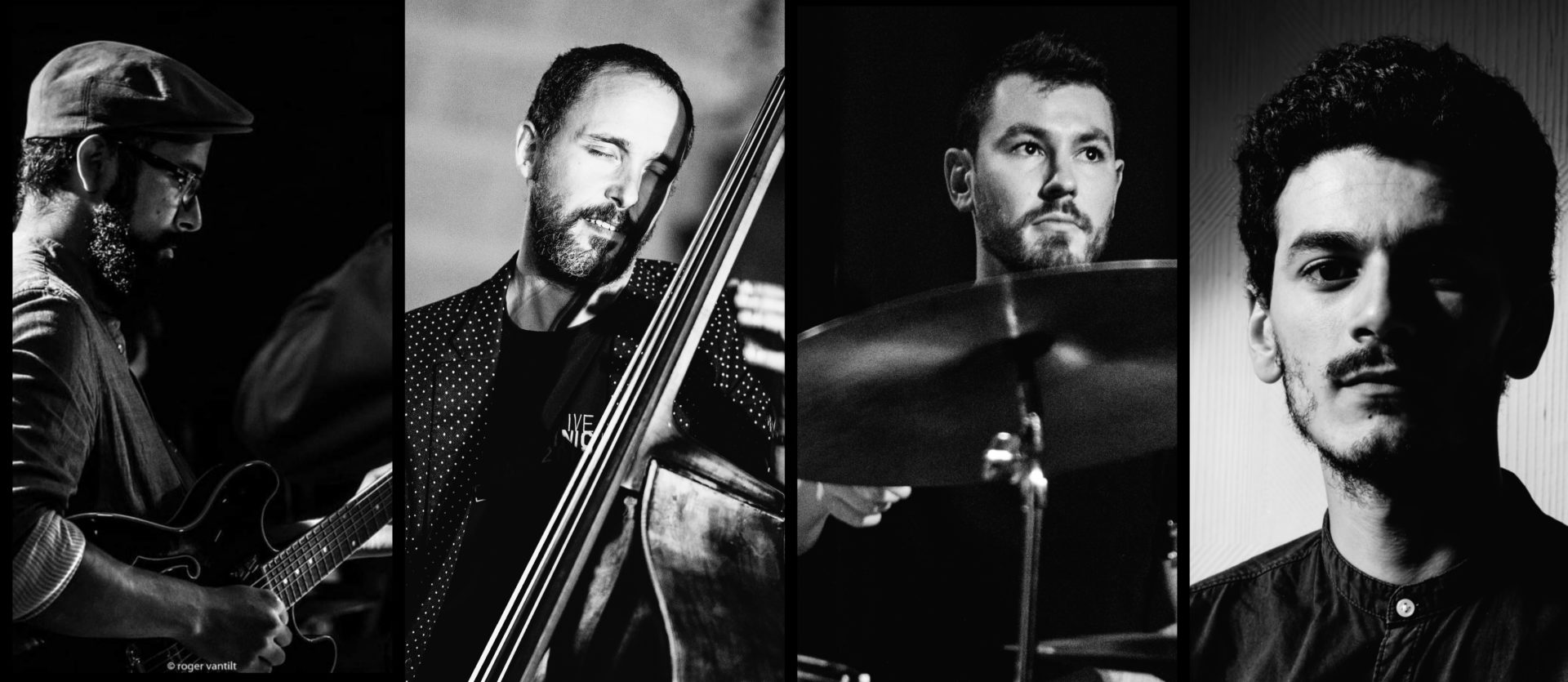 Alexandre Hessabi (guitar), Wajdi Riahi (piano), Robert Jukic (bass)
Oscar Georges, drums.CHAÄR is a band lead by the talented guitarist Alexandre Hessabi. The Electric Silk Road is a fairly new project that takes roots into Alexandre's will to build a bridge between his Eastern roots and his Western culture. From the mountain of Panshir in Afghanistan to the cities of Europe, it tells the story of a journey that can take different path for different is the goal of every single man, but going through, one looks to reach only one single destination, Home. Accompanied by Wajdi Riahi (from Tunisia) on piano, Robert Jukic(from Slovenia) on double bass and Oscar Georges (from France) on drums, those four colourfull musicians, invite you to book a sit and travel with them.
FREE ENTRANCE