Costamar (Tropical caribbean music)- Alex Piedra Trio
septembre 4 @ 20 h 30 min
€15 à €18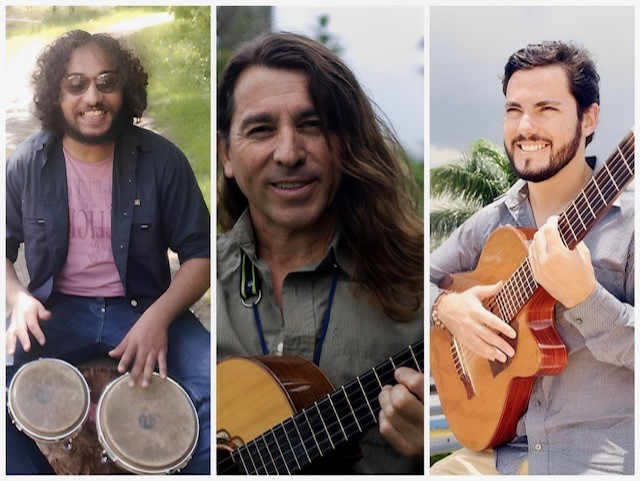 ALEX PIEDRA (Lead Vocals/Guitar),
ESTEBAN CHAVARRÍA (Guitar/Vocals),
I-MaD (Percussions/Vocals)
Alex Piedra is a guitarist, singer-songwriter from Heredia, San José. Passionate about instruments from an early age, he graduated from the University of Music in Costa Rica and has represented his country on all continents for over 30 years. Esteban Chavarría is also a singer-songwriter, above all a guitar virtuoso as well . He has accompanied Alex on various tours for many years, including Europe 2018 where they had the opportunity to meet I-MAD; multi-instrumental percussionist residing in Belgium; and from which was born a great musical adventure.
VIDEO LINK : https://youtu.be/j4MbQWGpHq8?si=4HWHRR1USDRn9ecY
TICKET: 15€ Members – No Members 18€