Dit evenement is voorbij.
Lisett Quintet
januari 30 @ 20 h 30 min
15€ – 18€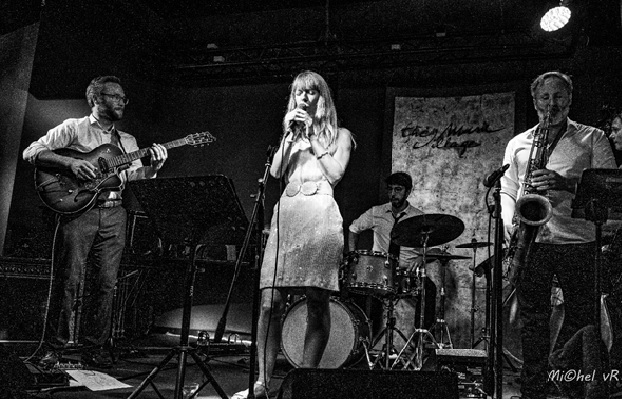 Lisett Quintet
Swing & New Orleans Jazz
Lisett Wever (vocals), Romain Verwilghen (guitar),
Franck Guetatra (sax & clarinet), Damien Campion (bass),
Daniel Duchateau (drums)
Lisett Wever is back with her Quintet! In 2019, the singer of Dutch origin, spent two months in the US. During her solo trip, she got inspired by Jazz Jam Sessions in uptown Harlem and the Second Lines & Gospel Services in New Orleans. From Duke Ellington to Louis Armstrong, Lisett Quintet will take you on a Musical Journey across the US. Come listen to some Great Music and Anecdotes in English and French!
VIDEO LINK: https://www.youtube.com/watch?v=M3ShAREu_yk