Dit evenement is voorbij.
LOUIS ARMSTRONG CELEBRATION BAND
augustus 26 @ 20 h 30 min
18€ – 20€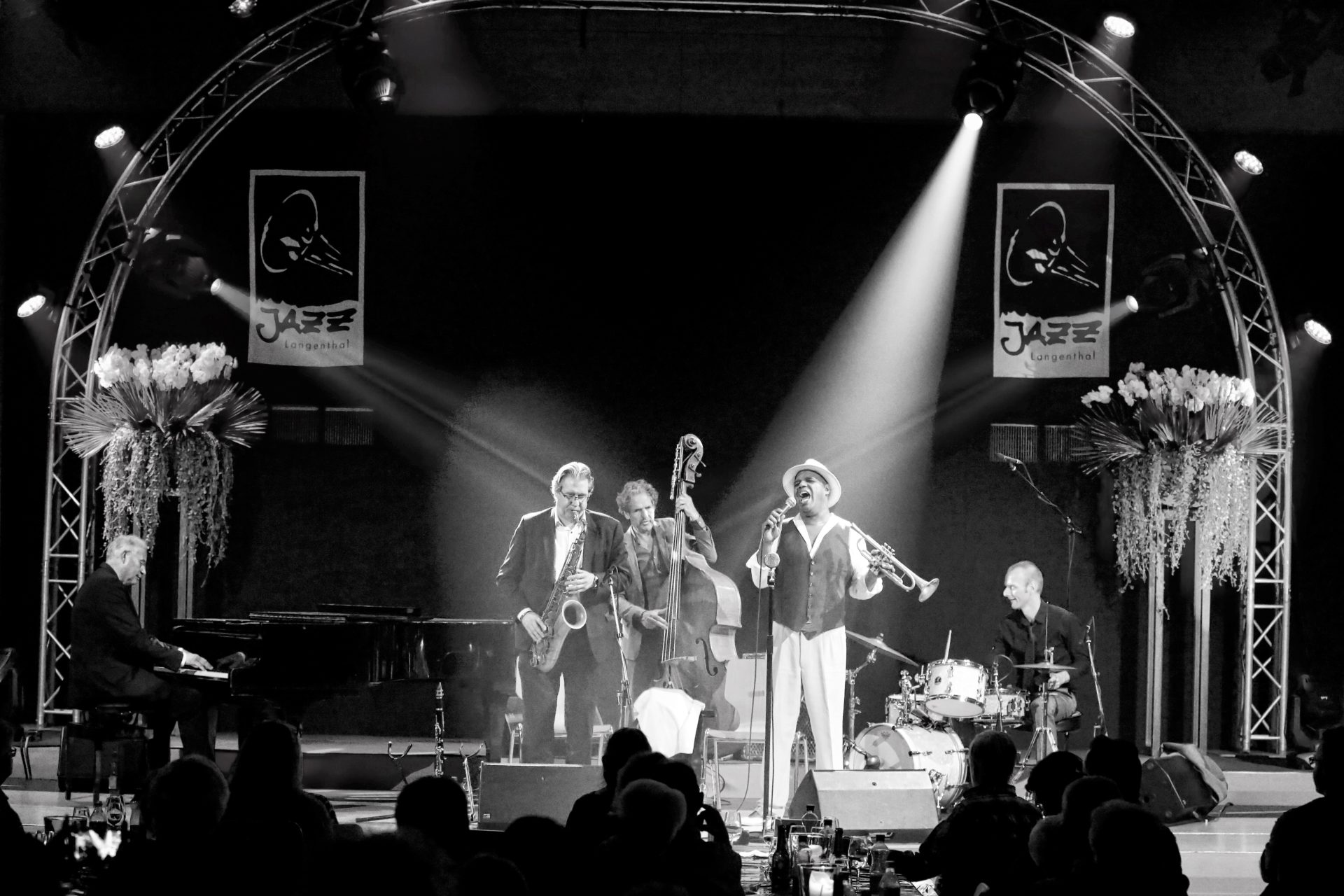 Frontman Michael Varekamp is ten years when he picks up the trumpet and start living his dream to follow Louis' footsteps. Ten years later he performs all over the world with the Dutch Swing College Band and works furthermore  Kenny Ball, Scott Hamilton and Branford Marsalis ao. The other virtuoso bandmembers such as masterpianist Harry Kanters and legendary bassplayer Harry Emmery worked with great musicians like Chet Baker, Leroy Jones and Dorothy Donegan to name a few. Drummer Erik Kooger is probably the most spectacular Dutch drummer at the moment. Peter Verhas on clarinet/sax is well known in the scene of New-Orleans and Swingmusic.
VIDEO LINK : https://www.youtube.com/watch?v=zA9SeSyxRws
TICKET: 18€ Members – No Members  20€