Dit evenement is voorbij.
MAJOR TUNE QUARTET
27 januari 2022 @ 20 h 30 min
15€ – 18€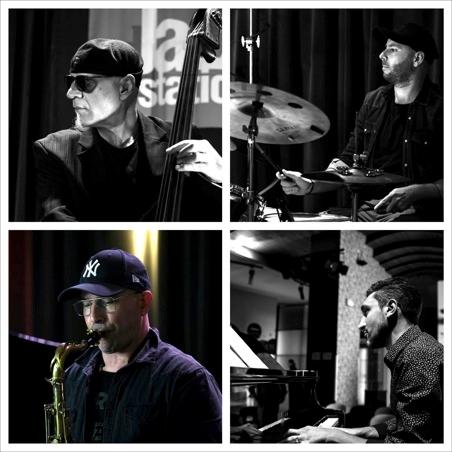 MAJOR TUNE QUARTET
Mix between gospel-funk and Jazz
Hervé Letor (sax), Giuseppe Majorino (piano), Sal La Rocca (bass),
David Tunno (drums)
Major Tune was born from the complicity of two friends David Tunno and Giuseppe Majorino. Although they have played together for many years in funk, gospel and pop registers, it is in jazz that they find their roots. For this new project, beautiful harmonies and melodies are waiting for you, a beautiful mix between their gospel-funk origins and their love for jazz.
They will make you discover in their compositions influences such as Robert Glasper, Joshua Redman, Pat Metheny,… Accompanied by two confirmed musicians, Sal La Rocca on double bass, and Hervé Letor on saxophone. The group plays rearranged covers and compositions. Music that will not leave you indifferent and will make you travel for a moment.
VIDEO LINK: https://www.youtube.com/watch?v=tKC7UdhPdKI