Dit evenement is voorbij.
Marcia Bittencourt & Dami Andres
september 21 @ 20 h 30 min
15€ – 18€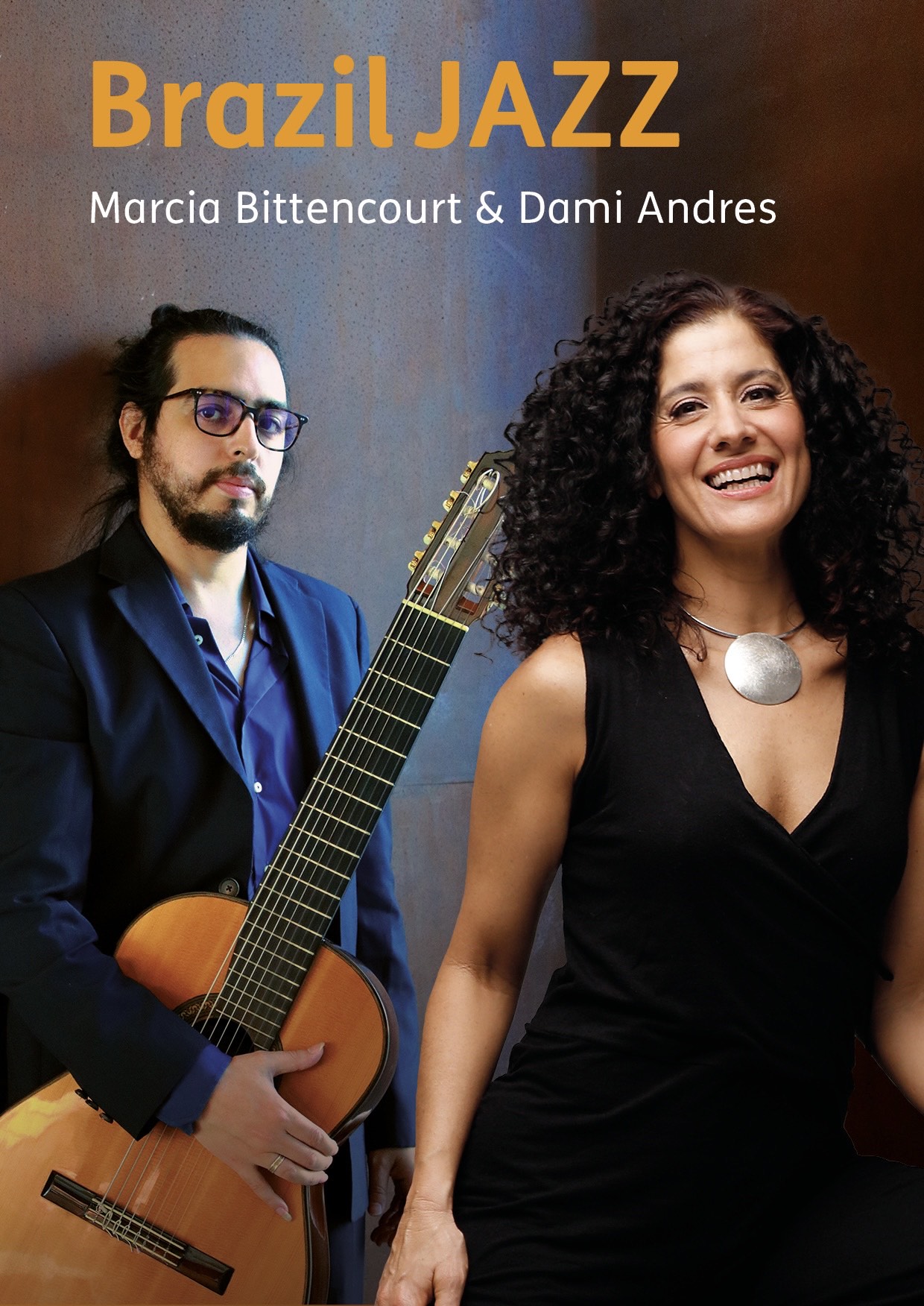 Brazilian Jazz
Marcia Bittencourt and Dami Andres are artists who are successful both as performers and composers. In 2019 they combine their talents in a program of tango classics, bolero, bossa nova and samba, as well as their own compositions. The musical experience of both allowed the interpretation of these musical gems to merge with jazz. The wide vocal spectrum and Marcia's fascinating expressiveness down to the softest notes, as well as the brilliance of Dami Andres' virtuoso playing on the rare eight-string guitar, make for an evening with a lot of verve. They bring the power, temperament and energy of South America, its musicality, to you.
After an acclaimed tour in Amsterdam, Hildesheim, Bremen, Poggenhagen, Bremerhaven and Berlin, they will record a CD with a new tour in Europe in 2022, where you can receive these original.
VIDEO LINK ; https://youtu.be/OttSNB6XhpE
TICKET: 15€ Members – No Members  18€