Dit evenement is voorbij.
Megaswing 5tet
augustus 25 @ 20 h 30 min
20€ – 22€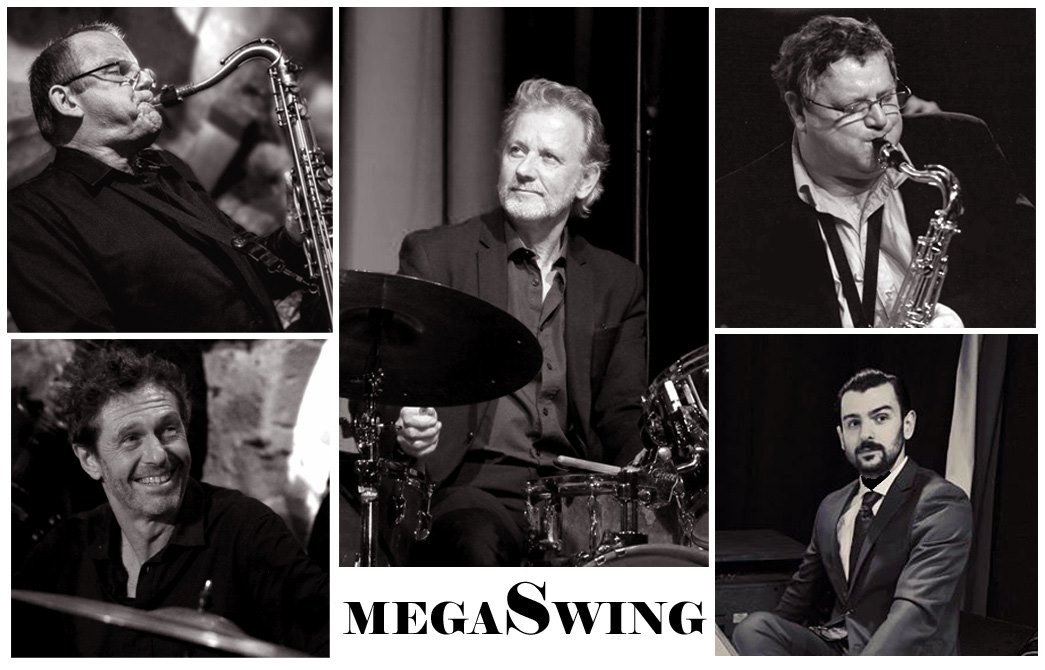 Dixieland, Swing, Latino, R&B
Pierre Louis " Pilou " Cas(sax), Patrick Bacqueville (trombone, vocals), César Pastre (organ),
Jean-Philippe Naeder (percussions), Stéphane Roger (drums)
Megaswing is a band from Paris that has been around for 34 years. It's wide musical range covers Dixieland, the 1940s swing era, latino music and rhythm'n blues. This band has been playing more than 250 times every Sunday at the famous jazz club Caveau de la Huchette. They will be performing live at the Music Village in their latest musical formation.
VIDEO LINK : https://www.youtube.com/watch?v=zA9SeSyxRws
TICKET: 20€ Members – No Members  22€