Papayazz
août 18 @ 20 h 30 min
€20 à €22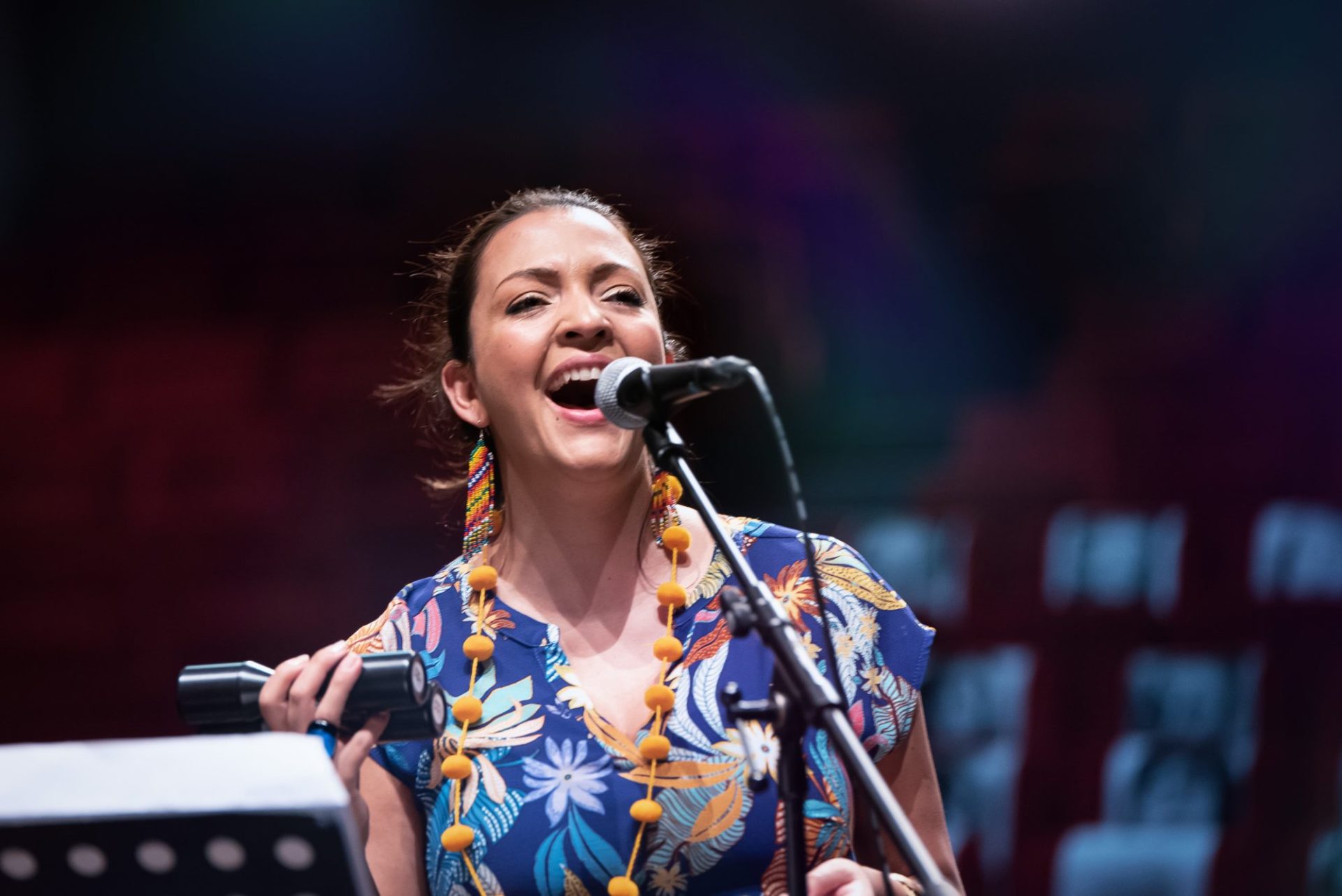 Cultural diversity in Music
Marcela Bohòrquez (vocals), Stéphane Martini (guitar),
Fred  » El Pulpo » (percussions), Xavier Pernet (percussions),
Artie Cortes (bass), Bruno Herzet (sax), Pierre Malempré (trumpet)
Papayazz is the result of an artistic encounter between colombian singer Marcela Bohòrquez and belgian trumpet player Pierre Malempré, who set the music their feelings of cultural uprootedness on both sides of the ocean between Colombia and Belgium.
The project, enriched by 5 musicials accomplices, offers us a colourful musical cocktail inspired by caribbean, colombian and cuban sounds.
On the one hand, Pacific and Andean music with hispanic harmonies, on the other, jazz elements often combined with cubans rhythms.Their compositions focus on cultural uprooting and the tolerance to get to know  » the other » in the same cultural diversity.
VIDEO LINK : https://www.youtube.com/watch?v=6u5V6-4pIus
TICKET: 20€ Members – No Members  22€