Dit evenement is voorbij.
Peter Hertmans feat Pekka Pylkkänen
juli 24 @ 20 h 30 min
15€ – 18€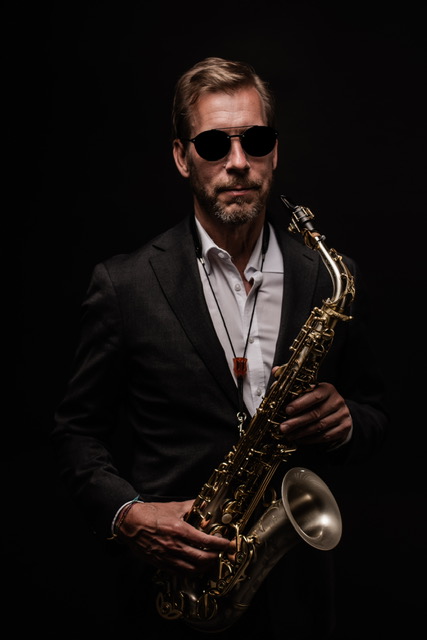 Pekka Pylkkänen (sax), Peter Hertmans (guitar), Sal La Rocca (bass), Lionel Beuvens (drums)
Pekka Pylkkänen, born in 1964, is a highly acclaimed saxophonist and composer with a strong reputation in the European jazz scene and elsewhere. He has performed all over the world, including Asia and the Americas, and Africa; collaborating with prestigious artists and performing as a soloist, recording artist, and educator. His extensive performing experience spans over 60 countries, including clubs, concert halls, and major festivals. Recently, Pekka performed as a soloist with the Thailand Philharmonic Orchestra at the TIJC in Bangkok, Thailand 2023 (as a part of his World Tour). In 2022 he also performed at Pori Jazz 2022 with his new Organic Bop Quartet. Additionally, he has showcased his versatility by performing a string of duo-concerts with the pianist Phillip Strange in Japan. Early in his career, Pekka worked with the National Jazz Orchestra of Finland – UMO Jazz Orchestra, performing also modern contemporary music and frequently featuring as a soloist. Over the last 15+ years, he has performed as a leader in over 2000 concerts worldwide, including events such as the Hong Kong Jazz Festival, Beijing Jazz Festival, Trondheim Jazz Festival, Copenhagen Jazz Festival, and many more. As an educator, Pekka has held several full-time positions in Finland and conducted clinics and master classes in over 80 music universities, conservatories, and colleges worldwide. He has also been invited as an Artist-In-Residence in numerous occasions in Finland, Italy, China, Malaysia, Brazil, Portugal and Thailand and has led numerous Summer Jazz Seminars in Italy as the artistic head. Pekka has released several albums, including "Pekka Pylkkanen: Pekka's Tube Factory" (1999), "Pekka Pylkkanen Tube Factory: Opaque" (2001), "Pekka Pylkkanen Tube Factory: Listen!" (Lumino Records and Starsing Records for the Chinese market), "Pylkkanen: Nu Bottega" (2020) with an Italian all-star line-up by Challenge Records International, and the latest album "Pekka Pylkkanen & Eric Ineke" (June 2022) also by Challenge Records. Pekka is a Vandoren artist and represents Ken Okutsu Mouthpieces and Marmaduke Music accessories. He has received several awards and honors, including the IAJE Award in New York in 2007 and the Moods Jazz Award in Switzerland in 2013, recognizing his outstanding achievements as a saxophonist and composer. He has also been recognized for his work as an ambassador of music and culture, receiving honors from the Municipality of Buenos Aires in 2009, the Mayor of La Paz, Bolivia in 2005, and the Finnish-Peruan Association in 2003.
VIDEO LINK : https://www.youtube.com/watch?v=3tMFfTRfXEQ
TICKET: 15€ Members – No Members  18€