Robert Jukic Quartet feat. Estiévenart, Riahi and Rainer
novembre 6 @ 20 h 30 min
€15 à €18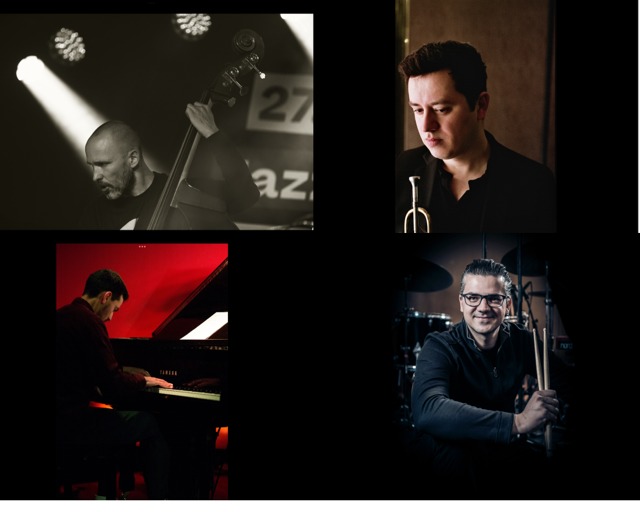 Jean-Paul Estiévenart (trumpet), Wajdi Riahi (piano), Robert Jukic (double bass), Wolfi Rainer (drums)
Playing since the mid-90's, the Brussels-based slovenian bassist and composer Robert Jukic has numerous concerts with European and American artists under his belt, he appears on over 70 records and he leads his projects, of which there are 18 records with great reviews.
With him are his long-time friend and collaborator, the Austrian drummer Wolfi Rainer, as well as the exceptional Belgian trumpet player Jean-Paul Estiévenart and the Tunisian rising-star pianist Wajdi Riahi.
A meeting of four strong individual voices in an evening of original compositions and songs from the standard repertoire of the Great American Songbook.
TICKET: 15€ Members – No Members 18€