Dit evenement is voorbij.
SHANNA WATERSTOWN BLUES BAND
19 november 2022 @ 20 h 30 min
18€ – 20€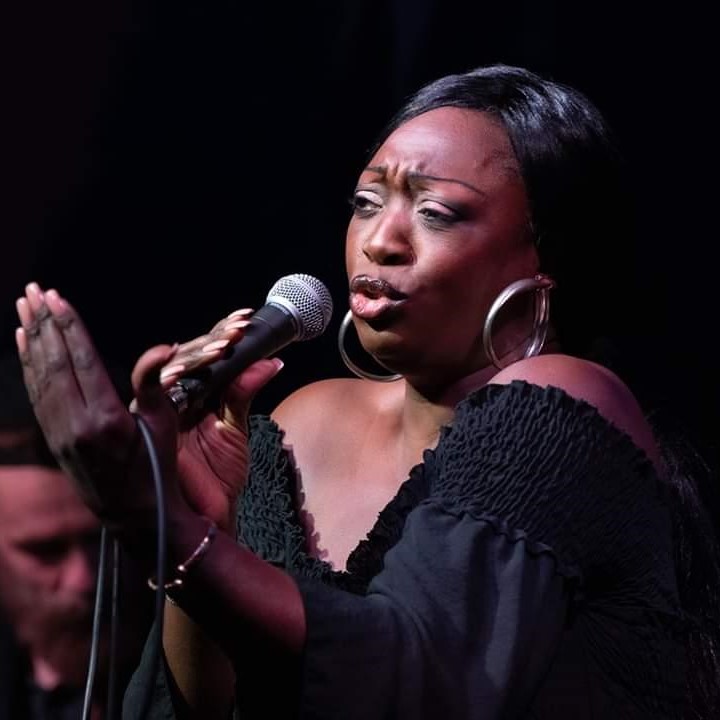 A Messenger of the Blues
Shanna Waterstown (vocals), Massimo Ciraci (guitar),
Gianpaolo Feola (drums), Walter Cerasani (bass)
Shanna Waterstown has become the name for vocal and feminine Blues in Europe over the past decade. This Florida born native grew up in the deep south in the USA and makes it her mission to spread the Blues…Touring and playing while building her career has helped her inforce the image of a strong and determined artist. She started out in New York and then went on to be featured in the biggest clubs and festivals in France and Germany. Followed up by an exceptional production and solid compositions on stage.Taking pride in her original songs and new CDs, she has made a reputation as an author, composer, arranger, producer and performer. Offering a repertory of blues, filled with rythmn, soul, gospel, warm, sensual, words and melodies that hypnotize and
transport you to another time and place.
A messenger of the Blues, she does it all with an incredibly talented blues trio. Arranging and recording with these exceptional musicians who she tours with all over the world. Her guitar, bass and drums are from Italy and accompany Shanna for this Autumn tour of Europe.
Seeing and hearing the live show is an experience to be had by all, without exception…!!
VIDEO LINK: https://youtu.be/G9DJtHNffH4
TICKET: 18€ Members – No Members 20€