Dit evenement is voorbij.
SINGERS SUNDAY
juli 30 @ 20 h 30 min
18€ – 20€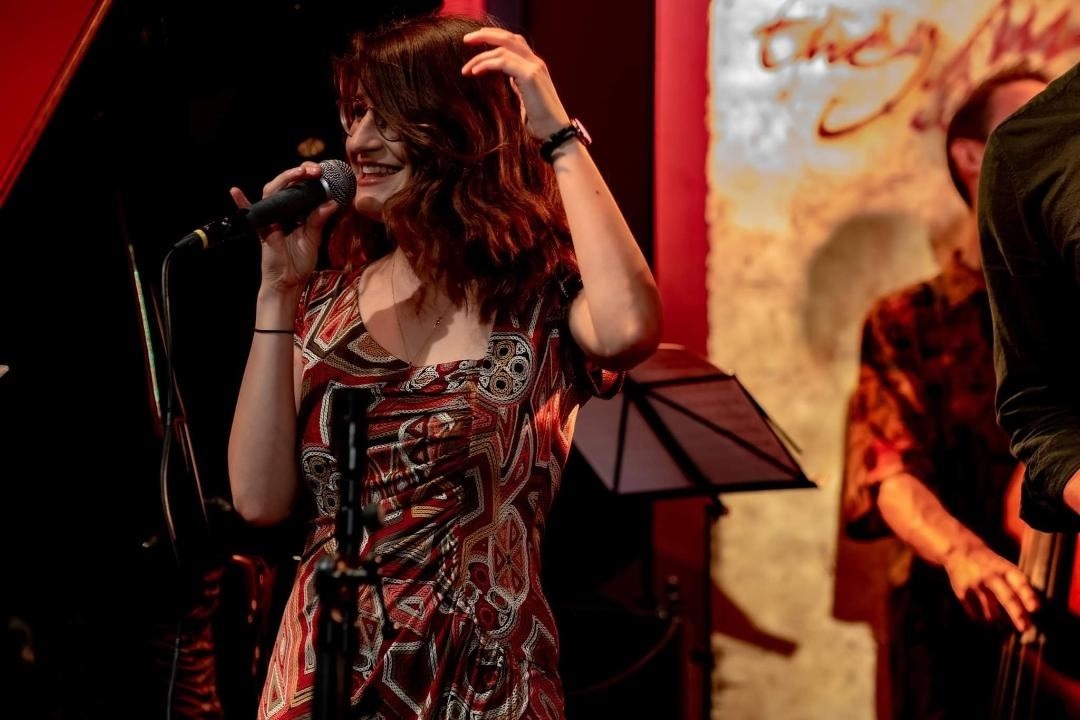 A TRIBUTE TO JAZZ LEGENDS
Natasha Vew & Maïlys Crabbé
Natasha Vew (vocals), Maïlys Crabbé (vocals), Mathieu De Wit (music director & piano),
Sal La Rocca (double bass) and Oscar Georges (drums)
This is a musical celebration of the visionaries who shaped jazz as we know it today. Through everlasting melodies carefully selected with their immense love for the genre, Brussels singers and instrumentalists Natasha Vew and Maïlys Crabbé will transport you to a world of musical enchantment, mesmerizing you with their velvety voices, intricate harmonies, and scintillating improvisations.
An exceptional rhythm section provides the driving force and groove through impeccable timing, mastery of dynamics, and sensitive musicality. Each composition comes alive with energy and authenticity, reflecting the rich history and deep emotions inherent in jazz music.
Await to revive the spirit of the "Duke," the lush harmonies of Billy Strayhorn, and the unconventional brilliance of Thelonious Monk. Enjoy the realm of hard bop with Horace SIlver and Benny Golson, and the infectious energy of Bobby Timmons' and Wayne Shorter's innovations. The singers will honor female composers who left an indelible mark on the jazz landscape, diggin' up the forgotten genius of Lil' Hardin, the empowering and heartfelt songs of Abbey Lincoln, and the poetic storytelling of Joni Mitchell. Let the magic of jazz fill the air !
Singers Sunday! On the last Sunday of every month, The Music Village presents a special concert with the spotlight on vocalists. Every month is a different theme, featuring a pair of professional singers. It's a monthly celebration of passion for vocal jazz accompanied by a trio of top musicians.
TICKET: 18€ Members – No Members  20€