Dit evenement is voorbij.
SINGERS SUNDAY
augustus 27 @ 20 h 30 min
18€ – 20€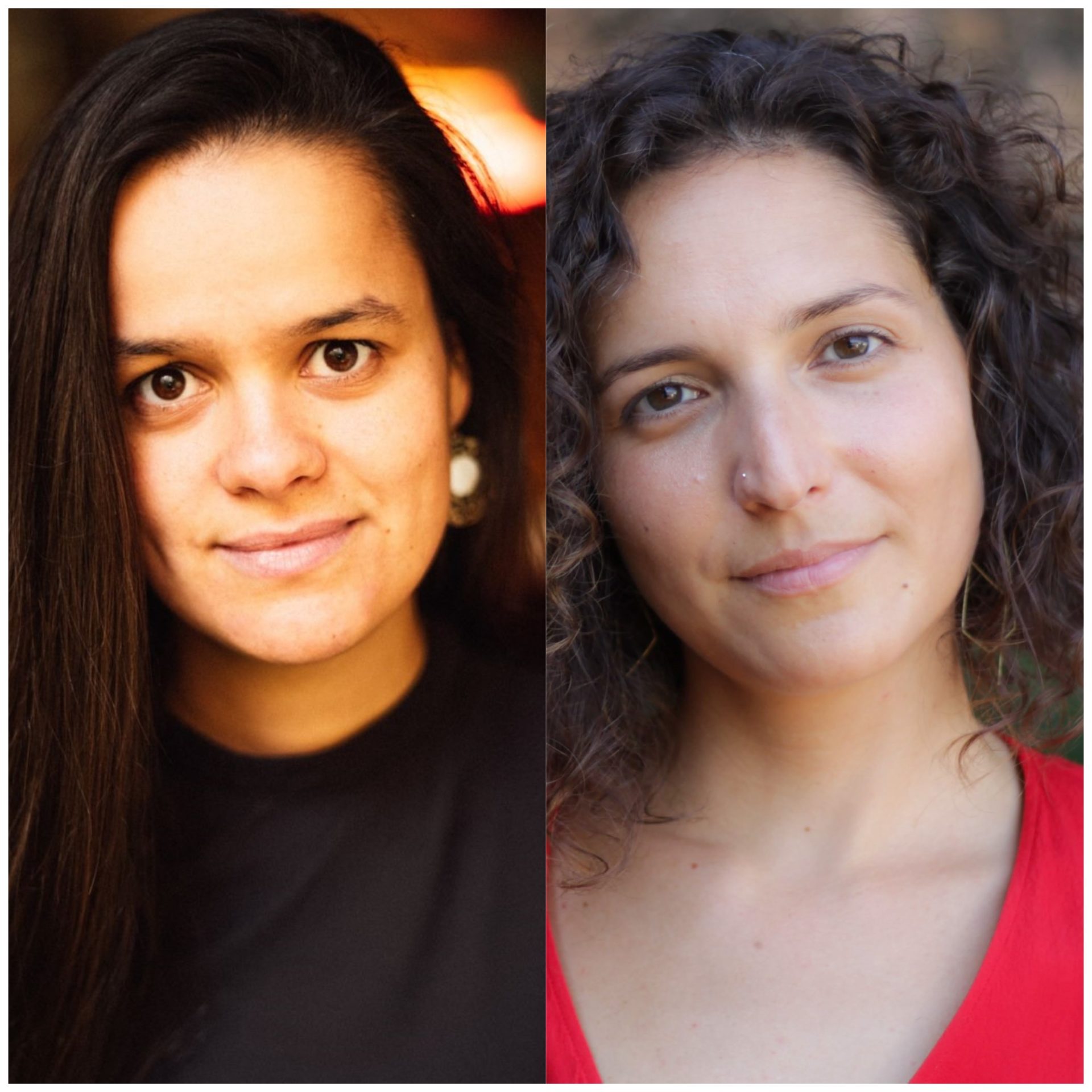 REPERTOIRE OF CONTEMPORARY VOCAL JAZZ
Marylene Corro & Luisa Hänsel
Marylene Corro (vocals), Luisa Hänsel (vocals), Mathieu De Wit (music director & piano),
Sal La Rocca (double bass) and Maxime Aznar (drums)
Prepare for an exciting evening of musical celebration with two of the leading vocalists on the Brussels jazz scene! In a special concert, the Belgian-Chilean singer Marylene Corro and the German singer Luisa Hänsel will join forces to present a most modern repertoire of contemporary vocal jazz.
Captivated by the music of artists and composers such as Gretchen Parlato, Esperanza Spalding and Becca Stevens, this unique pair of Brussels-based singers explores each other's complementary world of sound. With each song, they strive to find extraordinary inspiration in their collaboration. Through melting two-part harmony, playful back-and-forth and sensitive, intimate dialogue, Marylene and Luisa will inspire you to dance and dream as they bring you closer to hidden treasures from the artists' albums.
They will be accompanied by equally outstanding musicians. Directed by Mathieu De Wit (piano), his jazz trio also features Sal La Rocca (double bass) and Maxime Aznar (drums). It's entertainment that you absolutely want to experience for yourself.
Singers Sunday! On the last Sunday of every month, The Music Village presents a special concert with the spotlight on vocalists. Every month is a different theme, featuring a pair of professional singers. It's a monthly celebration of passion for vocal jazz accompanied by a trio of top musicians.
TICKET: 18€ Members – No Members  20€