Dit evenement is voorbij.
Swingmasters ft Hinderik Leeuwe
november 25 @ 20 h 30 min
18€ – 20€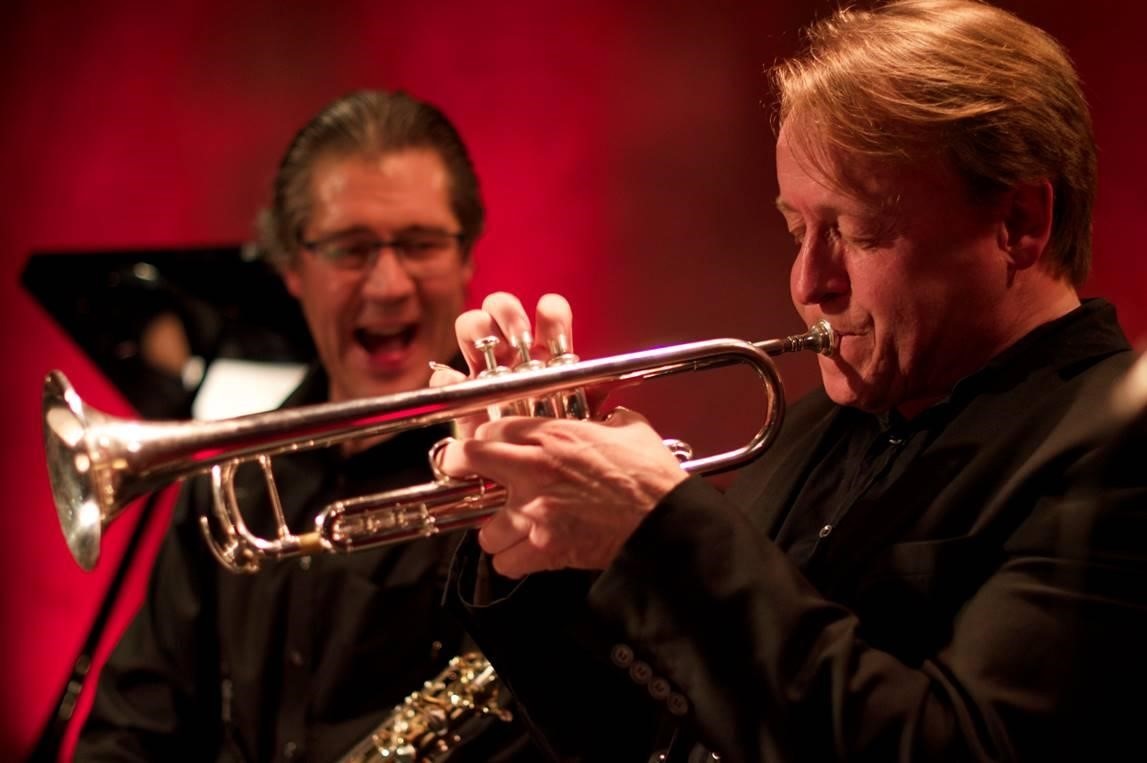 Hinderik Leeuwe (trumpet, flugelhorn), Peter Verhas (Tenor Saxophone),
Stijn Wauters (piano), Paul Bourdhiaudhy (drums, vocals), Stefan Willems (Bass)
In 2006 Stefan Willems collected some excellent  jazzmusicians for participating to the Megeve Jazz Contest in France. They got the first price and this was the start of a swinging carreer of Swingmasters.
To the occasion of the 20-iest edition of this Jazz Contest in 2013, all winning bands were invited and..Swingmasters won again! Since then Swingmasters have performed at the Music Village over 50 times. Trumpet player Hinderik Leeuwe moved to Germany for professional reasons but tonight he's back ! Swingmasters have selected for this evening and occasion  the  finest jazzstandards from New Orleans tunes to Hard bop tunes and some vocals by Paul.
TICKET: 18€ Members – No Members  20€