Dit evenement is voorbij.
TAITAMUKI feat. JOËL RABESOLO
november 5 @ 20 h 30 min
15€ – 18€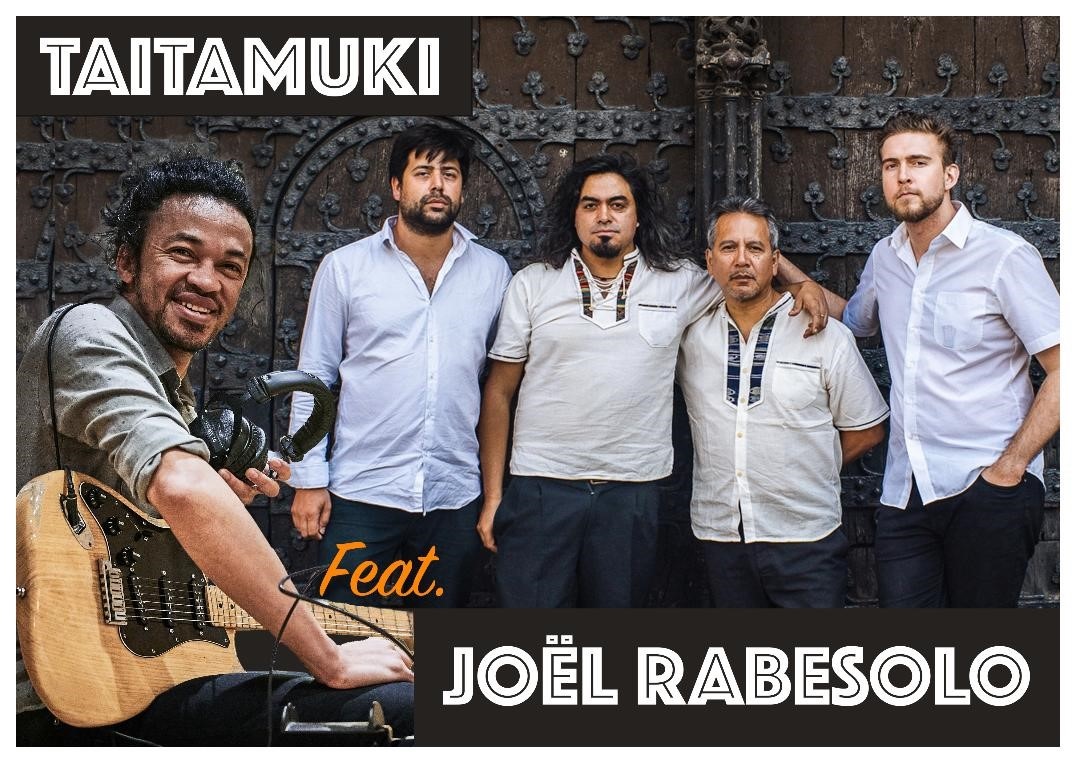 Ecuadorian & traditional latin sounds

Sergio Carvajal Del Salto (Guitar & Requinto), Osvaldo Hernández (Latin percusions),
Jose Buc (Bass), Joël Rabesolo (Guitar)
Taitamuki delicately fuses the grand musical traditions of Ecuador and Latin America with hints of jazz and improvisation. Prepare to fly on the wings of powerful rhythmics and colourful melodies, as Sergio shares his personal transcriptions, arrangements and compositions..!
VIDEO LINK: https://youtu.be/j3oLk2vMhLg
TICKET: 15€ Members – No Members 18€